About Us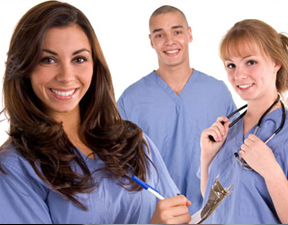 The Progressive Learning Center is a new center developed to create a learning environment for adults trying to make a fresh start or develop new skills. The center was started in the home of the founder, located in a rural community. The learning center is approved and regulated by the Texas Workforce Commission, Career Schools and Colleges Section, Austin, Texas
The nurse aide training program is governed by the Department of Aging and Disability Services (DADS). The training curriculum is adhered to with little to no deviation. The learning center is large enough to seat 15 students comfortably and the training lab is equipped appropriately conducive to preparation for clinical training. Clinical training will occur at an area skill nursing facility that is approved by DADS.
In 2012 PLC added to its program a medication administration course and in the Spring of 2013 a pharmacy technician program was added. As the nurse aide program, these programs are governed and regulated by Texas government agencies.
our mission
To create an educational environment That is conducive to learning, skills development and interpersonal relationships in a diverse society.
our vision
The vision of the Progressive Learning Center (PLC) training programs is to develop compassion, integrity, caring and skills necessary to give basis quality care to individuals in multifunctional healthcare organizations.